Spring visit to Fowlmere
We revisited Fowlmere in May 2018. The weather was very different this time.  It turned out to be the hottest Spring Bank Holiday on record with temperatures reaching 26oC.
This time the air was full of bird song, and the landscape had turned from brown to bright green. There was no one else around as it was still early morning. 
We walked in the opposite direction to last time, visiting the Drewer Hide first. Here we sat and watched an adult Little Grebe feeding her young. The still water allowed perfect reflections of the birds.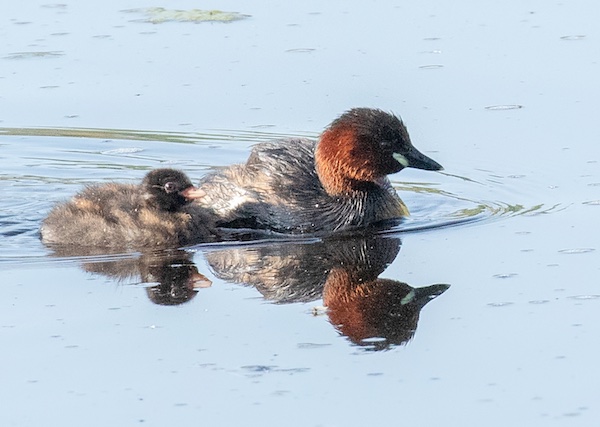 Little Grebe and her baby
A bevy of Warblers
As we walked on, we could hear warblers singing all around us. With the trees leafing up they were difficult to spot, but I did photograph a Chiffchaff and a Willow Warbler.  
These birds are difficult to tell apart, and I always struggle. Chiffchaffs have darker legs but if the light is against you that doesn't always help. The Willow Warbler has longer primary feathers on its wings.
If you hear them, it is easy to  distinguish these birds from each other as the Chiffchaff repeats its name over and over "chiff-chaff, chiff-chaff" while the Willow Warbler has a melodious song.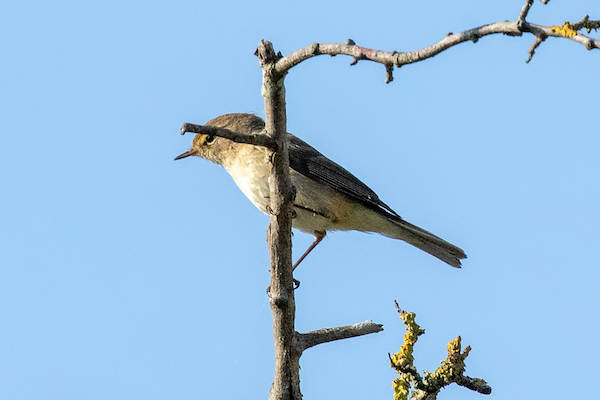 Chiffchaff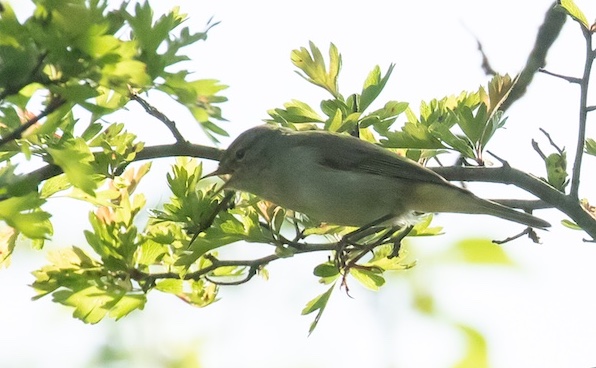 Willow Warbler
We also heard, then saw, a Sedge Warbler. I shot a very short video to capture the sound it makes. It was too far away for photographs on this occasion so I have added a picture from a different walk. Sedge Warblers have a distinctive white "brow" above their eyes and a stripy crown.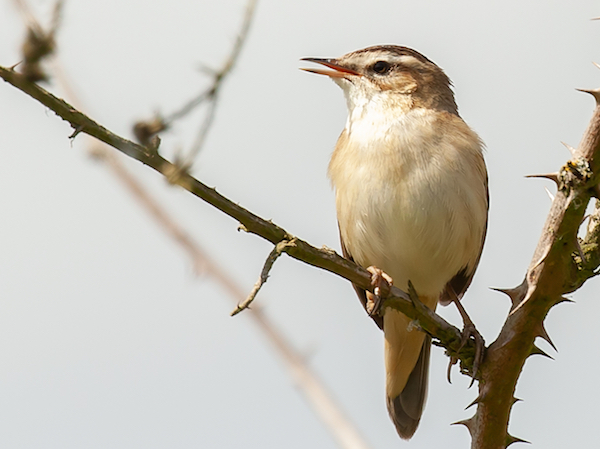 Sedge Warbler
Once we reached the raised Reed Bed hide we could look down on the reeds and get a better view. Within minutes movement beside the water attracted me and I glimpsed a Reed Warbler.
It is unusual to get a clear view, and photograph, of these birds so I was lucky to succeed.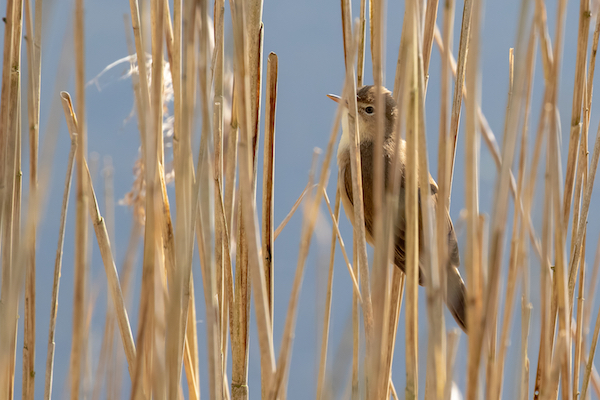 Two photos of a Reed Warbler
Above the reeds we spotted Marsh Harriers hunting. I believe there were three although we only saw two together in the air. They were breeding in the area, and one bird was a youngster. The adult caught food on two occasions and flew down into the reeds with it where it stayed for some time.
One bird obligingly flew against the plain blue sky allowing me to use multiple focus points on the camera to grab a shot. However, when they flew in front of the trees or above the reeds, it was more difficult to lock focus on them. Many of my shots had a sharp background and blurred birds.
In an ideal world I would have liked my Marsh Harrier photographs to be sharper, but many people never see these wonderful birds of prey, so I can't complain.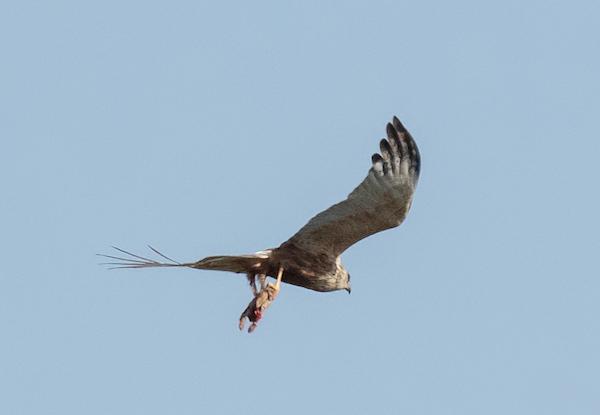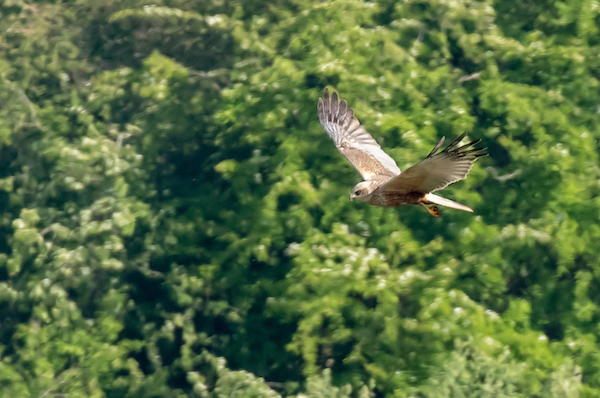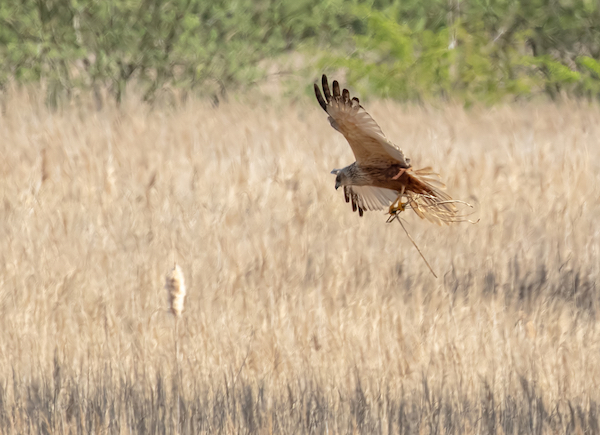 After viewing the delightful Marsh Harriers  a loud, clear call made me jump. I didn't recognize it at first. When I  spotted the birds making the sound, I realized they were Linnets.
There was a small group of them, including one male, perched in a tree beside the hide. I had a lovely view of the attractive pinkish breast feathers of the male. The females were less colorful, but still pretty birds. Both sexes show a distinguishing pale cheek patch
Male Linnet
Female Linnet
After taking some photographs I turned the camera into video mode.  My video skills need work, but I will leave you with the enchanting sight and sound of these lovely birds.