Birds in flight photography
Other wildfowl was around, but too far out in the water to photograph. Instead I concentrated on practising my birds in flight photography as they passed overhead. I saw mallard, teal, pochard, shoveller, wigeon, gadwall and my first pintail ducks. 
Flock of Wigeon
Pintail ducks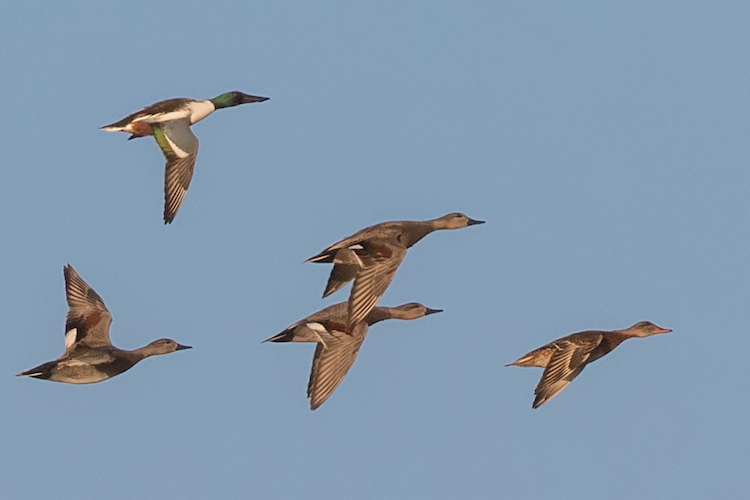 Male Shoveller (top left) and Gadwall
There were a few Lapwing, also known as Green Plover, flying around so I singled one out and took a series of pictures as it flew past. The benefit of a fast burst mode (10 frames per second) on the Canon 7D mark 2 meant that I managed one shot with the bird's wings in the upwards position. 
When we first moved to West Cambridgeshire over 30 years ago these birds were numerous but they have declined in recent years.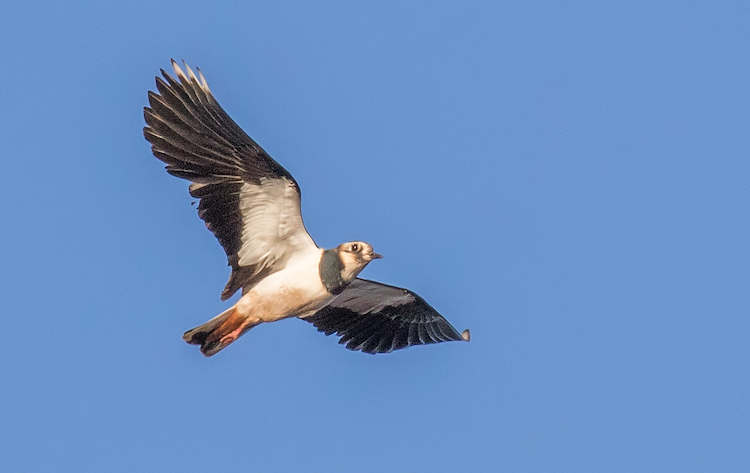 Lapwing or Green Plover
The Short Eared Owl was not the only raptor we saw during this wonderful winter sunrise. A female Kestrel was also hunting over the water. 
At one point if appeared that the Kestrel itself was being hunted by a Black Headed Gull. These gulls only have the characteristic dark head during the breeding season.
The last raptor we spotted was a Marsh Harrier, way out over the water. The next picture is an extreme crop.
Fieldfare were also in abundance. A variety of winter thrush, I always love to see these birds when they visit us in the colder months.