Love walking and nature photography?
Nature photography gives you the opportunity to get outdoors, vary your regular routines and enjoy some fresh air.
Whether you call it walking, rambling, or hiking, we all need to spend time in nature.
It is something the whole family can enjoy!
The natural world is quite simply astonishing. Walks in the countryside or through woodland can lift your heart, refresh your body and completely change your perspective on life. It's a magical experience that I encourage everybody to try at least once.
The natural environment is all around us and it's free, accessible and available to all. There are countless natural places across the UK where you can escape the hustle and bustle of the city and simply enjoy nature.

The landscape and scenery has plenty to offer but don't forget the rich and diverse wildlife. Keep your eyes open. Take a closer look at your surroundings, and learn how to identify birds, plants and insects that you may come across. I can help you there! 
I am a nature photographer and I would like to invite you to join me,
virtually, on my outdoor walks in the East of England.
I will share what I 
see on my travels - the sights and sounds of the nature I encounter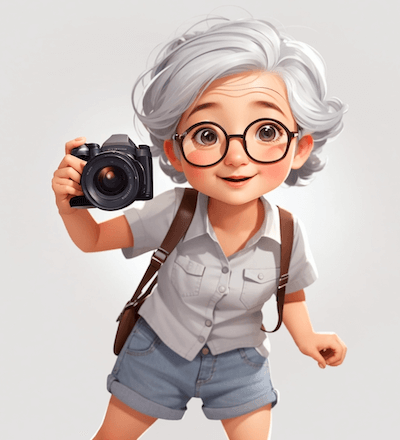 How are the nature walks presented?
The areas covered consist mostly of the East of England, but places further afield will also make an occasional appearance. 
Each walk will include a brief introduction to the nature reserve, wood or other location, along with an account of one of our visits. 
I will illustrate the walks with the photos I have taken in that area. These will be mainly of wildlife but may also include landscapes, flowers, trees, lakes etc. 
You'll find nature photography tips throughout the pages as well as in the dedicated photography section of the site.  These will help you take some fantastic photos when you are out and about. 
Make sure you have essential supplies and equipment with you
Sunscreen

Midge spray

Hat and Gloves

Water

Snacks

A map 

Mobile phone
Certain creatures or plants will be singled out on their own page so you can learn more about what you can see when you are out and about in the British countryside. Some may be found close to home while others, such as the beautiful swallowtail butterflies may require a trip to a specific area. 

Remember if it is raining or cold, keep going - there is some fantastic wildlife around, even in adverse weather conditions.  You may just grab an awesome photo when other nature photographers have given up and gone home!

Visiting a beautiful place is all about enjoying the experience and the moment - something that we can sometimes forget in our busy lives. Reconnecting with nature in this way is just as rewarding through your own eyes or a telephoto lens. This appreciation has many benefits, including mental and physical fitness.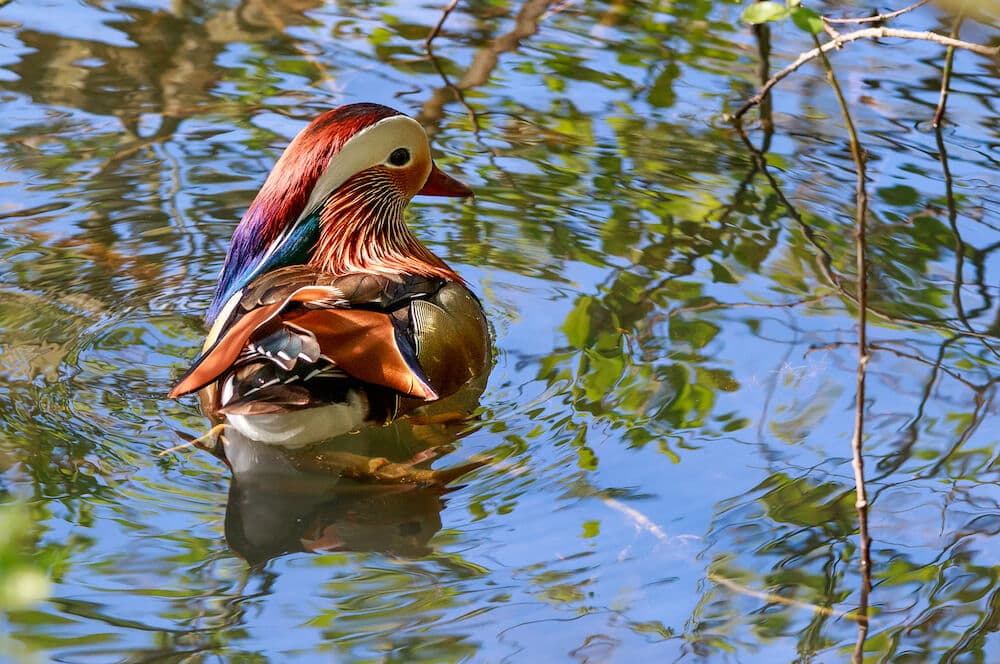 Mandarin drake (Aix galericulata)
The wildlife
The best part about getting outside is that you get to experience the wildlife in its natural habitat.
You can spy looming mountain peaks, hear the rustling of wild animals, and feel the cool breeze brush across your skin. If you're fortunate, you might see a brightly coloured kingfisher, or an otter in its natural environment - it's an indescribable feeling!
You'll also receive a first-class seat for watching the creature's world unfold in front of you. For example, enjoy watching the mating dance of The Great Crested Grebe or a dramatic fight between two mute swans.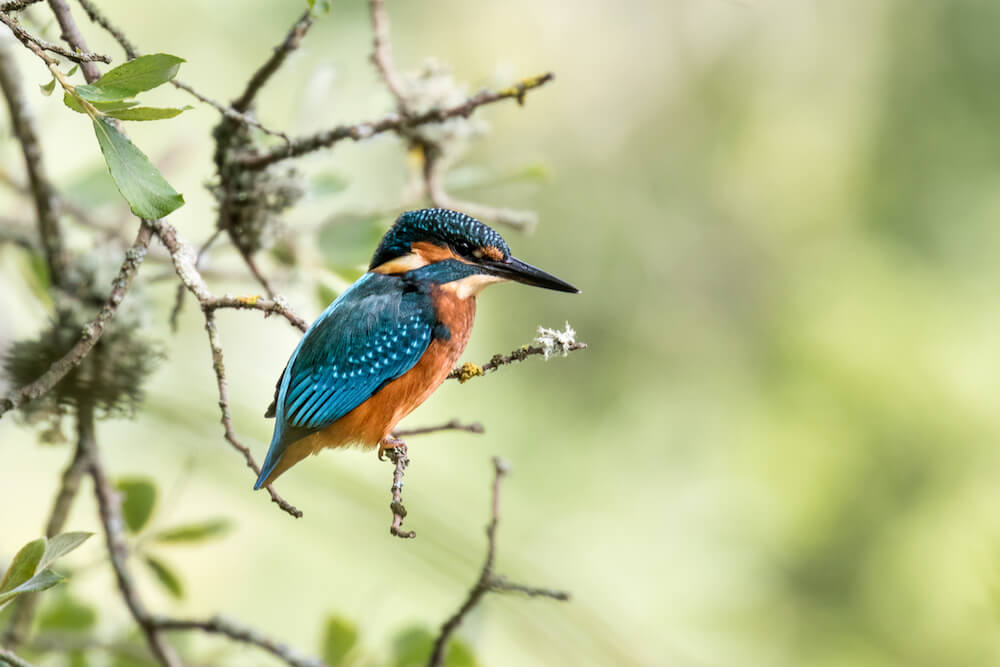 Male Kingfisher (Alcedo atthis)
The history
Wherever you go in the world, there is some kind of history to be found. Your local walking route will have its own rich and varied story to tell - from prehistoric sites such as burial mounds and standing stones; from Iron Age fortifications to medieval castles; World War II structures such as pillboxes and airfields to remnants of earlier settlement like sunken trackways.
Wherever possible I will include details of these historical sites as well as any other interesting facts along with my walks.
The nature photography opportunities
Nature photography can be challenging, but there are ways to make it easier.
You need to know when and where you are likely to encounter the animals that you want to photograph. Don't forget to bring your outdoor skills. You don't want to scare the animals off!

Then there is the technical stuff, for example, the settings to use on your camera and how to process your nature photos once you get home.
I'll cover it all, but you can start by discovering what will make your photos stand out or how to photograph dragonflies.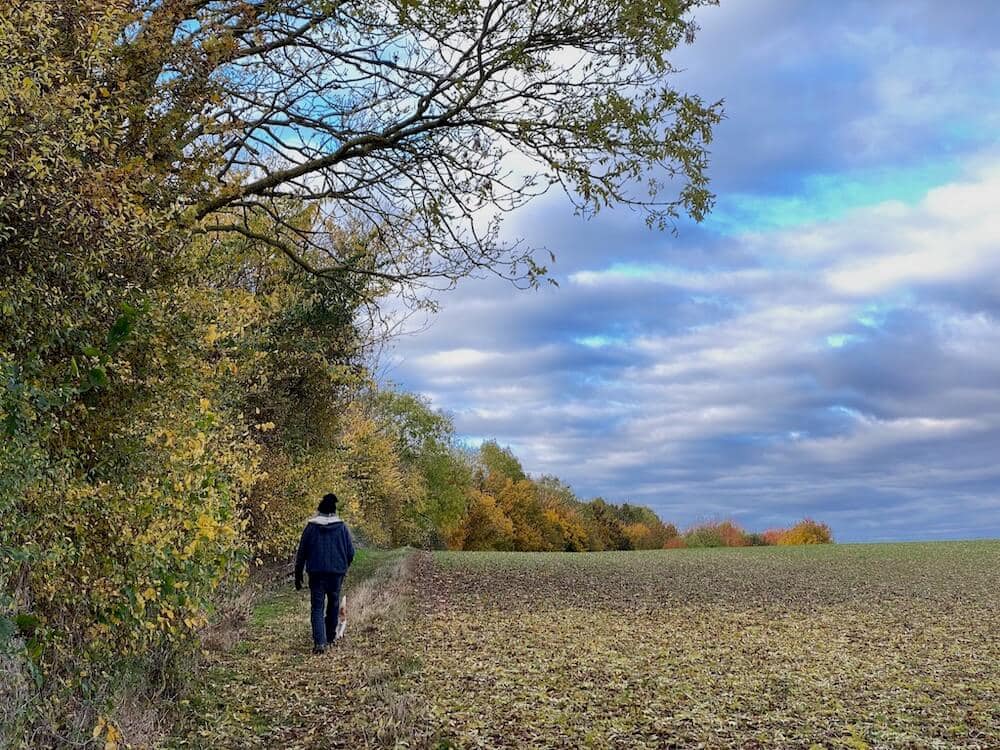 My hubby and one of our dogs walking ahead of me in our village
Where have I walked?
You will find County pages where I gather together the places I have visited in that area, such as...

Nature in Cambridgeshire, the Best walks in Northamptonshire and the bird life of the East Yorkshire Coast. 
I will list the walks outside these counties under the Walks secton of the navigation bar at the top. 
If there are only one or two walks in a county they will be listed individually such as those in the Rutland Water area.
Wildlife videos to watch
I am more into wildlife and nature photography than videography, but you will discover some videos throughout the site. To get started, take a look at this short film showcasing some of the photographs I took back in 2018.
Join in!
I hope these nature walks will inspire you to go outdoors and enjoy some nature close at hand. 
I love to hear from other nature photographers such as yourself about what wildlife you have seen. Or maybe even where you would like me to walk? 
I have yet to visit several locations close to home - perhaps even those in your neck of the woods. So maybe you can join me for one or two nature walks near you in the future?
As always, please feel free to leave comments about anything related to nature photography in general. It's always good to know what equipment is working for you, or you can ask if you need some advice. I love photographing nature and am happy to help.
I hope nature walks will become a regular feature in your life so that we can explore together the wildlife and landscapes of my home county and beyond.
If you can't get out as often as you would like, I hope you enjoy watching nature through my eyes. 
But don't forget to keep your eyes open when you're walking your dog, even in a city. Did you know that an urban fox is more likely to be seen than a rural one?

What will you see or photograph on your next nature walk?