The LowLands Hide
My first stop when walking around Barnwell Country Park, this hide is only a short stroll from the car park and overlooks the Lowlands Wildlife Refuge.
The benches are not locked to the floor as they are in some hides.  This means if I am the only occupant I can position the tallest bench at my preferred "window".  The first time I visited I had my hide clamp which holds the center column of my tripod. Not ideal, as there wasn't a surface at the right angle to clamp it to. I now take my full tripod with a gimbal head as there is plenty of room to set it up inside the hide.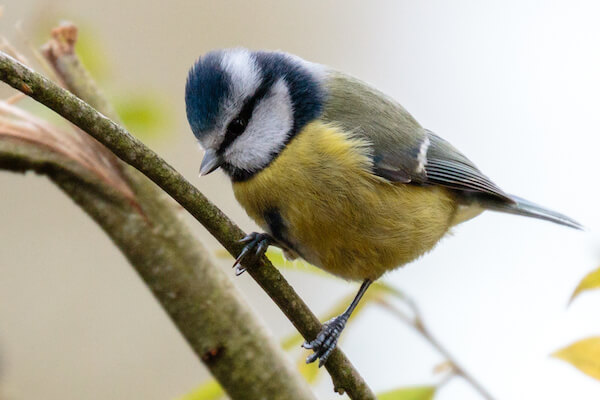 I have photographed Blue, Great and Marsh Tits, Chaffinch, Dunnock, Wren, Magpie, Tree-creeper, Robin, Reed Bunting and Nuthatch on and around the feeders in this area. I try to avoid including the feeder in the picture if possible.
I missed a Yellowhammer here one morning. The other occupant of the hide was keen to show me the picture he had taken minutes before my arrival. In all my visits, I have never even got a glimpse of one of these birds at this reserve.
There are logs close by, that present more attractive photo opportunities than the hanging feeders. Nuts and seeds stuffed into the crevices encourage the birds to land and investigate.
It's not only the birds that take advantage of the free food, the grey squirrels also enjoy the feast!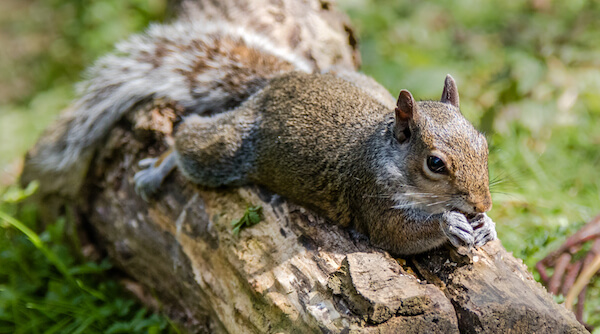 Chilled out grey squirrel
Many hides claim a tame robin, and the Lowlands Hide is no exception. He sometimes joins me inside the hide, hopping around the benches looking for treats. With my long lens on the camera, he is often too close to focus on! When I manage, as in the photo below, I get a lovely soft background as the distant foliage behind the robin is out of focus.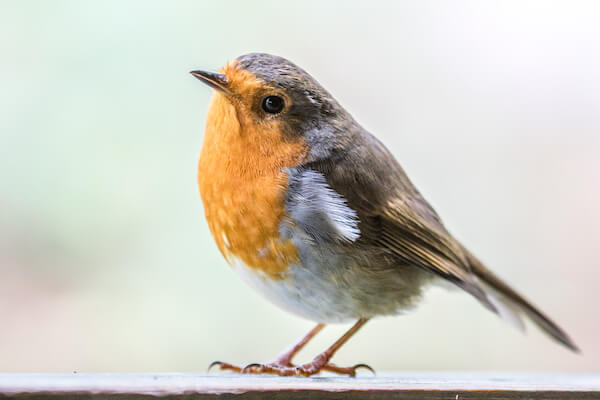 I saw my first Kingfisher from this hide. I was so excited I forgot to check the settings on my camera!  A shutter speed of 1/60th of a second wasn't fast enough, resulting in blurred photos.
The surrounding wooded area means the light levels at this hide can be low. This means increasing the ISO (International Standards Organization) or sensitivity of the camera's sensor to get fast enough shutter speeds. The downside of doing this is the noise (or grain) apparent in the photos. If I get the exposure wrong and have to lighten it on the computer the noise increases.  I often overexpose by up to one f-stop to avoid this problem. The technical term for this is "exposing to the right".